Support FAQ's
Do you sell computer parts?
It is our policy to find the best part at the best price for the unique needs of our customers. We do not keep a large inventory of parts on hand but we will use all our resources to find you the best price ..
How will I know my information is secure when TNTECHNOLOGIES services my PC?
All customer equipment is handled with the highest regard for your security while working to retain the value of your current computer equipment investment. It is our policy and practice not to access files without a customer request. If data retrieval is required, we retrieve files based on customer instructions and verify files have been saved, but do not open files unless specifically requested to by the customer...
Do you offer maintenance contracts for monthly computer services?
Yes. Please contact us to discuss your needs and we can provide a quote for you..
What is the fastest and cheapest way to get my system serviced?
It depends on the issue you are experiencing. If you can't access the Internet, router or have a connection problem, you can try restarting your equipment or setup a visit to your home so we can test continuity in your home environment and fix any errors we find. If your PC won't turn on, sparks, makes loud noises or gives you a hardware error message, it will save you time and potentially the cost of a service call to bring the system in for a proper diagnostic test to determine the root-cause of your problem.
Do you manage parental controls or restricted access to files in business settings?
Yes. We offer both business and residential solutions and can set them up to protect or restrict access..
Existing Customers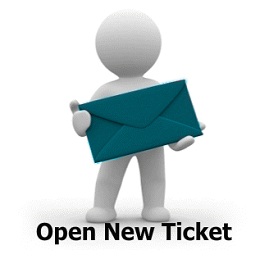 Our ticket system allows TNTECHNOLOGIES customers with current support agreements to send technical questions to our helpful support staff. Submitted tickets will be answered promptly, and can be tracked via the ticket system.
Note: Only supported customers can enter tickets. If you are a customer please login below.

New Customers
If you are not currently a supported customer you can always get help by contacting us directly with the options below.


Call 512-275-6549
Monday – Friday
8am-5pm
Note:24x7 support only for current customers.

TNTECHNOLOGIES, INC
921 W New Hope #503
Cedar Park, TX 78641
info@tntechnologies.net